Grow your audience authentically & with ease & connect with your community every month!
Showing up authentically for your community is a journey. Let's go on that journey together!
WHAT CAN WE HELP YOU WITH?
We offer you the assets you need to connect to your audience and grow your online community.
Our goal is to help you connect to your audience authentically and with ease so that you can share your work with the world.
Looking to grow your audience?
You have a coaching business and are looking to grow your community. I'm here to help!
With this package, you'll receive all the assets you need to grow your audience every month.
This Package Includes:
Freebie PDF Designed
1 Month of Instagram Content
Landing / Thank You Page for your  Freebie
"So much of my content wouldn't exist or even have been brought out to the world had it not been for the work done by Sofia. It's been almost 4 years and I'm so grateful that I've had her with me this whole time."
"Before Sofia came into my world I was doing it all on my own leaving me very little time to focus on what I'm passionate about. Having Sofia on my team has allowed me to focus more on what my clients want to achieve and give them 100%."
Hey there! I'm Sofia Garcês. I run Imperfect Creative.
We work with Business Coaches to help them build their online community in an easy and authentic way. I've been working with coaches for 10 years creating designs that speak to their audience in an authentic way.
Wondering what I can do for you?
Here are some of my most recent projects: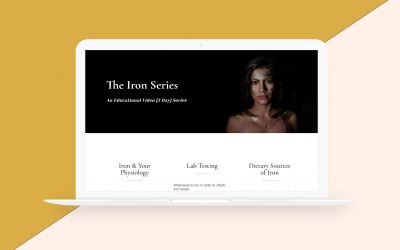 We worked to create a landing page for Nadia's new video series. This page was developed using the Divi Builder. Our goal was to create a clean design that showed what the video series would offer and an easy way for people to sign up. Building on Divi allows us to...
We worked to create a page to gather all the amazing freebies that Nadia creates for her audience. This page was developed using the Divi Builder. Our goal was to create a clean design that featured the different freebies and offers in an appealing way. We gathered...
Want to grow your audience but not sure where to start?
Book a free consultation with me where we'll look at what steps you can take to grow your online community?